Well well well, look what we have here. After months of toiling in secret, I can finally announce that I've helped the Ray Wenderlich team complete a brand new RxSwift book! RxSwift: Reactive Programming in Swift.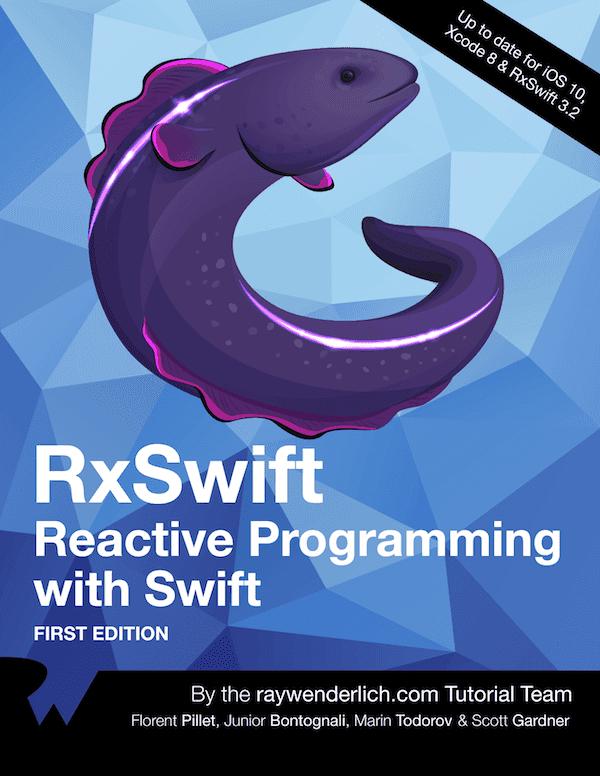 I've been serving as a technical editor to help make sure the book is correct, awesome, and cohesive. I've had a blast working with Florent Pillet, Junior Bontognali, Marin Todorov, Scott Gardner, and Chris Belanger.
It's been really hard to keep this under wraps, partially because I'm so excited about it and partially because people keep asking me for a Swift version of my existing Functional Reactive Programming on iOS book. Well it's finally here.
The book is much more than I could have accomplished on my own, from a team that's used to writing top-notch tutorials. I'm very proud of what we accomplished, and I hope you enjoy reading it as much as we enjoyed making it.