I didn't realize it at the time, but the ultimate reason I decided to leave 500px was the lack of company values. Decisions were being made based only on what was convenient at the time – never consistently and never using the same thought-process. As an employee, it was chaotic and fostered a hostile work environment.
When I was interviewing at Teehan+Lax, Jon Lax handed me a booklet he had designed which defined the company's values. It was important enough to him as a leader, and to his company, that they have a canonical source of the company's values. These values defined a framework through which decisions can be made. Consistently.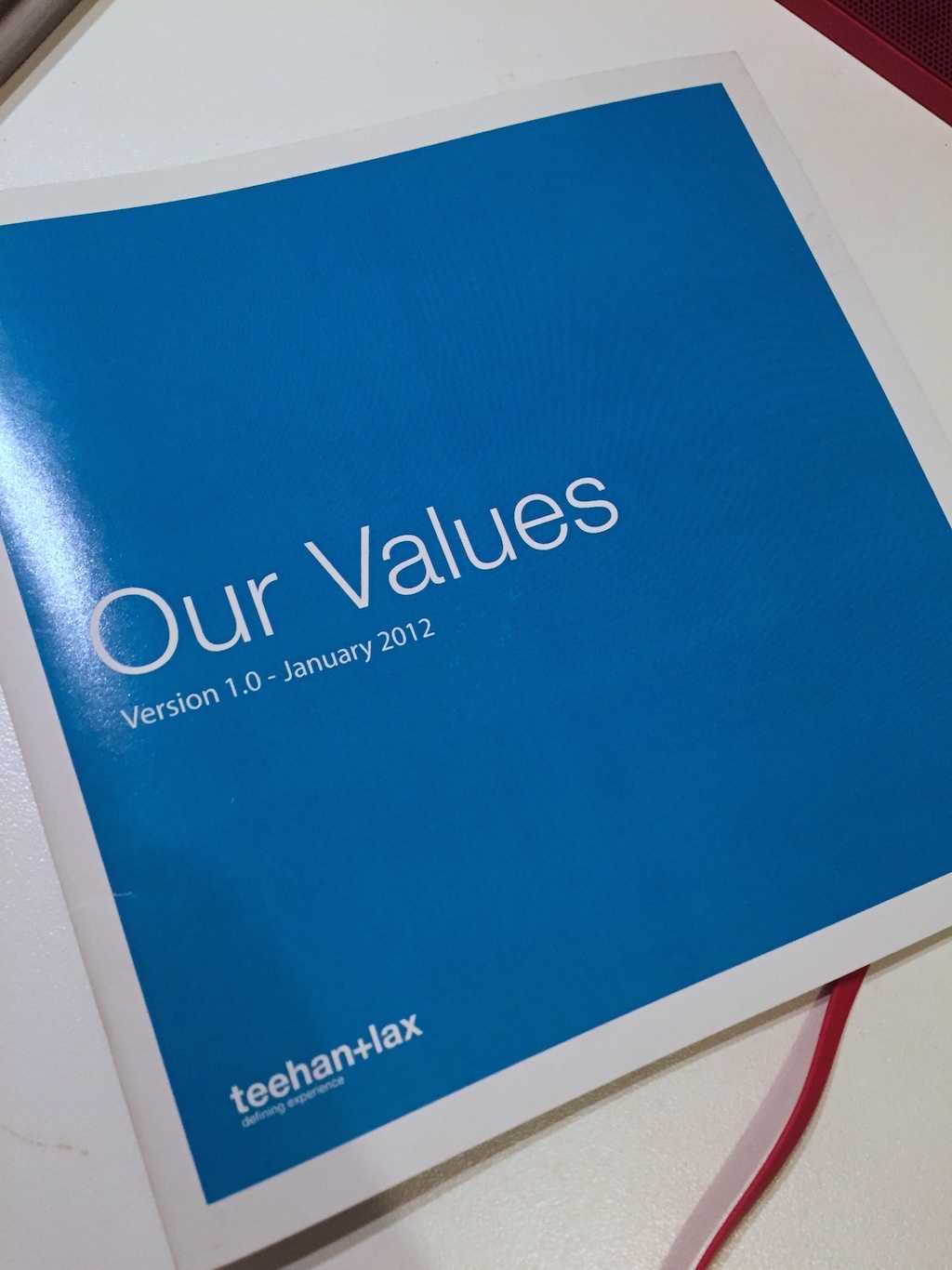 I still have my booklet. It defines the values and also explains why they're important. Jon would regularly refer back to these values when making decisions.
Eventually, I left T+L and found my way to Artsy. Sometime last year, the CEO Carter Cleveland started the process of defining Artsy's values. This was super-interesting to me, because I had seen how valuable values were to T+L, but never got to observe the process through which they were defined.
During the process – which all employees were asked to participate in – a common theme was the value of "love", which at first might seem a bit lofty. At first, I was surprised to hear Carter discussing something as abstract as love in the context of company values, but it made sense very quickly.
It may seem strange for a company to value love, but I think it makes a lot of sense. Artsy's goal is to make art as accessible as music; a company that operates out of love has a higher chance of success.
---
Now that Artsy has defined values, we're working to operationalize them: to make sure that they're a normal part of everyday work. Part of that is our hiring process. Companies have lately begun using "cultural fit" as a metric of evaluating potential hires, but this is a terrible idea because it leads to subjective decisions based on interviewers' biases. Instead, we're working on an objective rubric that measures alignment between personal and company values.
Hiring is only one decision-making process. Ultimately, all decisions will be informed by our values.
I've never been more excited to be doing what I'm doing, and who I'm doing it with.