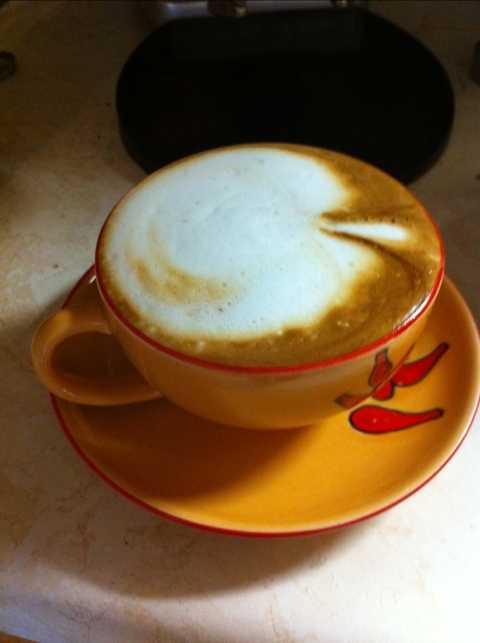 On the recommendation of my friend Josh, I've been getting up superfluously early for a little over a week or so. I've woken up at 6 am each morning except last Wednesday was I was feeling sick. It hasn't been as big of an adjustment as I thought!
I wake up, turn on my espresso machine, and read some online news. The beauty of this is that I'm done news for the day - the Internet bores me for the rest of the day, and I focus on my schoolwork a lot better.
Additionally, while my mornings have been graced my the pleasant staccato of espresso for over a year now, this morning I had the time to make a macchiato, pictured right.